Airports are some of the busiest places one can find in most countries, especially if they have a lot of overseas travelers who are tourists. Airports are also considered to be one of the safest and most secured places. However, with the recent political circumstances around the world, they have also become high-alert places. But this list covers the airports which are built in a geographically dangerous area and still manage to function really well. They are a tourist attraction in themselves. An ideal place to build an airport would be a spacious location where airplanes could get sufficient ground for taking off and landing after they have taxied. Here is the list of top ten most dangerous airports around the world:
10. Kansai International Airport (Osaka, Japan)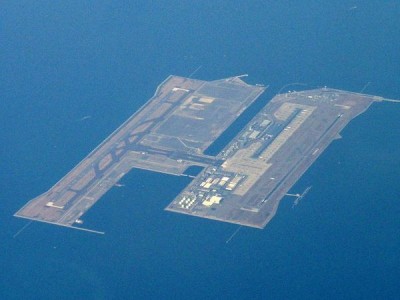 Kansai International Airport is built three miles offshore into Osaka Bay, which opened to commercial flights in 1994. The entire island is 2.5 miles long and 1.6 miles wide, which is said to be seen even from space, although some claim nothing is that clear from space. However, the experts say that due to global warming not being taken into account while its construction, it might be underwater in the coming 50 years.
9. Gibraltar Airport (Gibraltar, Spain)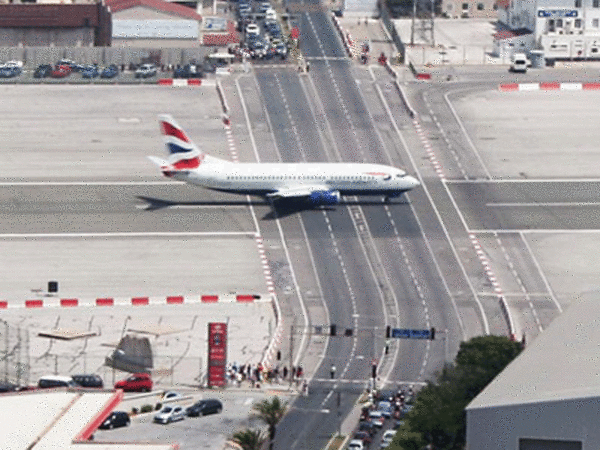 Gibraltar Airport was constructed during the World War II, when it also served as a military base for the United Kingdom's Royal Air Force. It is dangerous because the busiest road in Gibraltar, Winston Churchill Avenue, intersects with its runway as it is the only flat space available. At one side is a mountain and at the other there is the town. It is definitely a traffic hazard.
8. Madeira International Airport (Madeira, Portugal)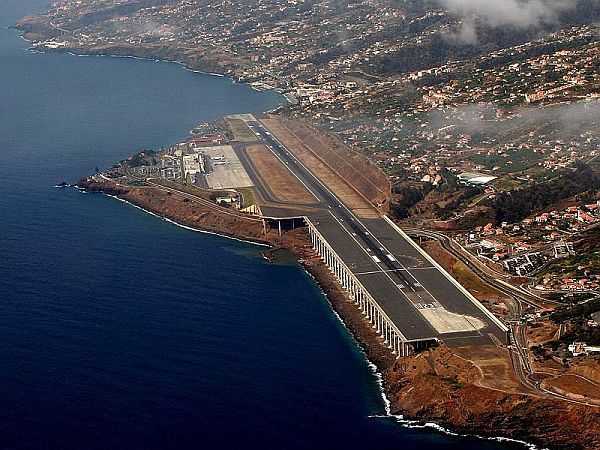 Madeira International Airport is constructed on an island that had an original runway of about 5000 feet, but later, engineers extended it through adding more than 9000 feet of a huge girder bridge bolstered by 200 pillars. It is said to be dangerous because of its shortness in length.
7. Don Mueang International Airport (Bangkok, Thailand)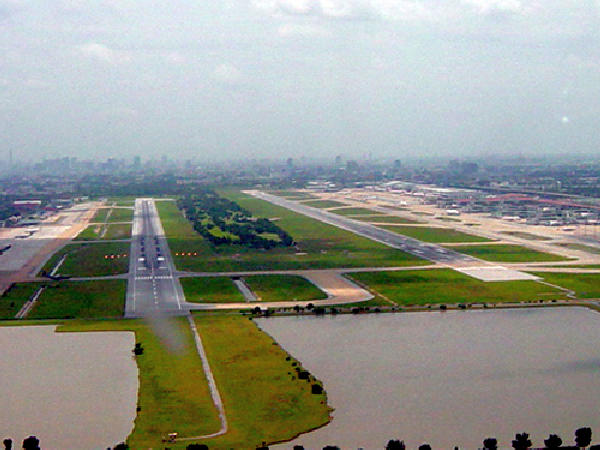 This is one of a kind airport, because Don Mueang International Airport has an 18-hole golf course right in the middle of its two runways. According to experts, it is dangerous because its taxiways are located at the end of the runways. It was originally operated by military but now has become public.
6. Ice Runway (Antarctica)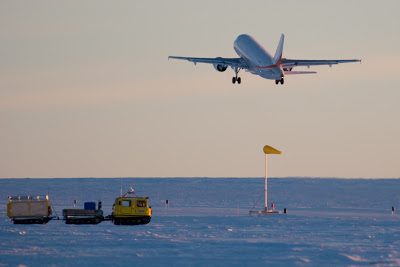 The Ice Runway is one of the three main airstrips that land researchers to Antarctica's McMurdo Station, which has no especially man-made runways, but natural ones of ice and snow that has been groomed. The only danger is that aircrafts can get stuck in snow or even bust the ice itself. If this happens, then the other two airstrips, Pegasus Field and Williams Field, could be used, but they have the same danger.
5. Congonhas Airport (Sao Paulo, Brazil)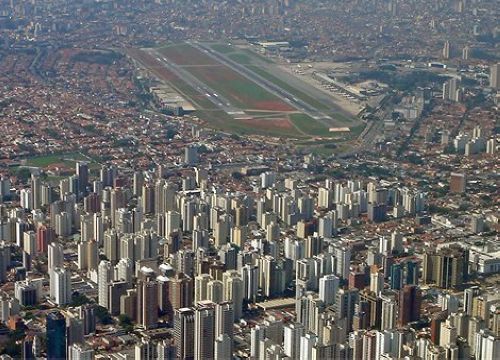 Congonhas Airport is built just five miles from the city center in Sao Paulo. Though it was not initially intended, but due to growth in the city's development since 1936 it came to be located in the middle. It is dangerous because it is difficult for pilots to take off and land planes in such a short space.
4. Courchevel International Airport (Courchevel, France)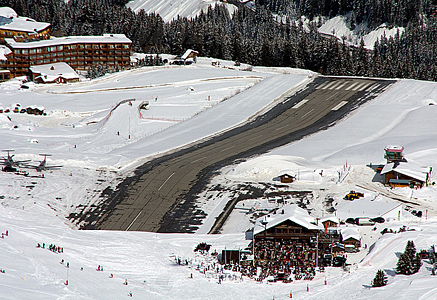 Courchevel International Airport has a 1700 feet runway that has a large hill toward the middle of the strip. The landing takes place through going uphill and for taking off the planes go downhill. There is a requirement of separate certification for pilots to execute this feat, because it is dangerous.
3. Princess Juliana International Airport (Simpson Bay, Saint Maarten)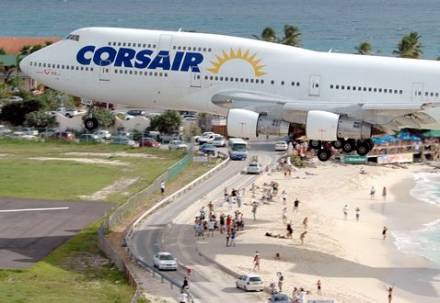 To land on Princess Juliana International Airport, pilots have to fly over a little part of the beach, cross over the fence and then pass over the road and then land on the runway. It is dangerous because light trucks on the road can get blown away from the jet blast from a plane when it is landing.
2. Svalbard Airport (Svalbard, Norway)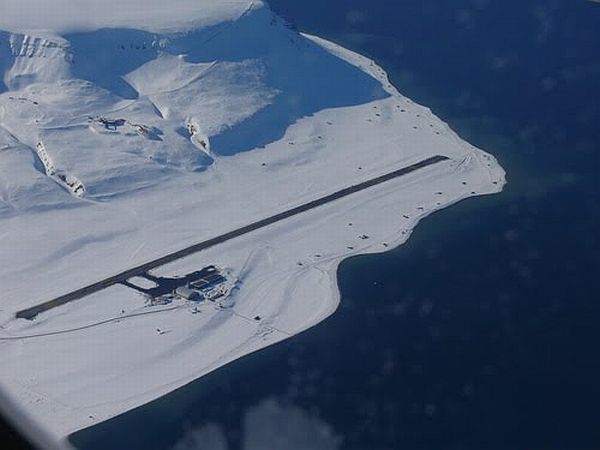 Svalbard Airport is the northern-most airport in the world whose runway is built on a layer of permafrost. It was built in 1975, but due to seasonal changes, it has been repaved many times. Now the danger is that because of rise in temperatures, it is becoming increasingly difficult to maintain its runway.
1. Lukla Airport (Lukla, Nepal)
Lukla Airport is built at an elevation of 2900 meters in the middle of a huge mountain at one end and a thousand meter drop on the other. It is actually the place where most people start their journey to Mount Everest. The airport has now been renamed to Tenzing-Hillary Airport in honour of the two men who first conquered Mount Everest. Its danger is clear given that Mount Everest is considered to be the highest point on Earth.