Choosing a specific and a beautiful bedroom style for your home can transform your home in to a wonderful place. With having a lot of designs and inspirations of different rooms and bedrooms interior it is sometimes tedious and sometimes really a hard task to choose which bedroom suits you the best.  From children' fantasy themes to bold architecture there have been numerous bedroom design ideas which you can apply for your living. Being in a great environment can make your mood pleasant and make you happy all the time. I am pretty sure that you people will love these 10 Best Bedroom Designs which we have compiled for you. Various features of these bedrooms include king sized beds and awesome and appealing wallpapers which are a part of the attraction of your home. Let's have a look at the best and coolest Bedroom Designs to follow.
 Best Bedrooms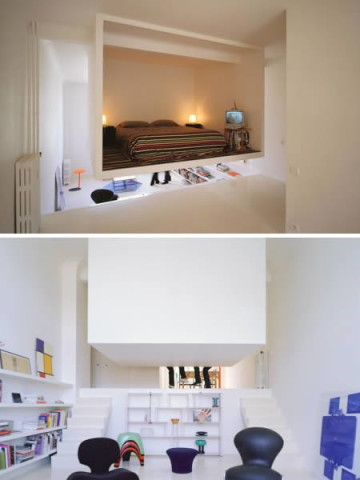 The bedroom design is for people having less space. and low ceilings.So you need to be really creative at times when selecting bedroom design for this kind of situation. This amazing and beautiful bedroom design is an entire loft bedroom which hangs from the ceiling in such a way that there is a space available for the other people at home to walk or do their tasks without any difficulty. Not only this looks amazing and cool but it is also the best inspirational bedroom design for people.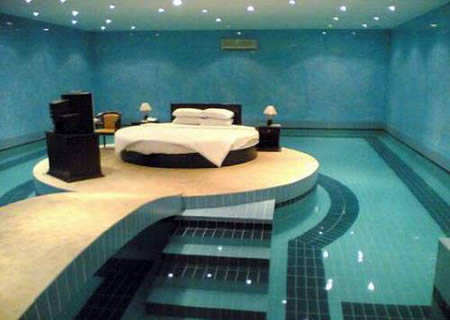 This is another top class bedroom we have seen as it is a little cozy one and the pool inside the bedroom is really a wonderful thing one can ever think of. Be careful while sleeping otherwise you might be swimming in the pool all night.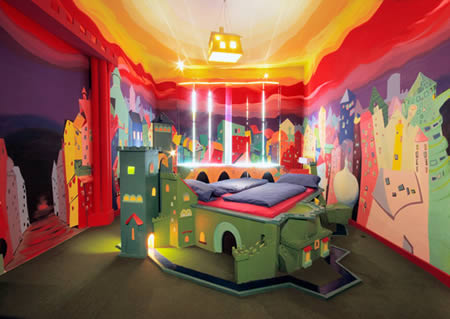 This bedroom is another inspiration people can try at times. It looks like a painted medieval town with an ultra bright mini golf course. A wonderful and amusing place for golf lovers. Actually this bedroom was seen at Berlin Island and it contained 30 weird rooms of its own kind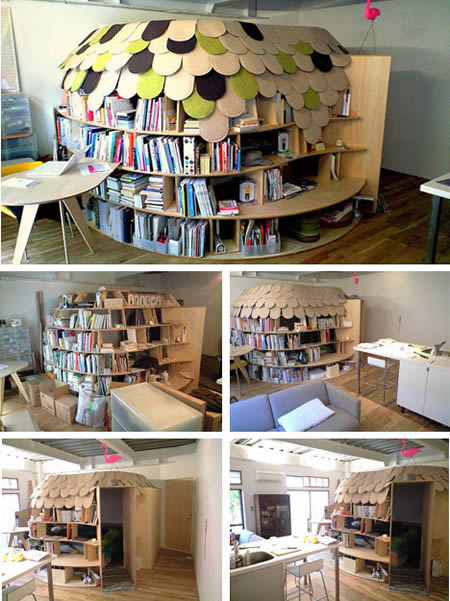 The bookcase bedroom designed by Point Architecture in Tokyo, Japan is another great option of bedrooms to select from. Parents want their children to study more and more so they make sure that books and study material is always close to their children. This bedroom is the best choice for them and is also a good decoration for your home too.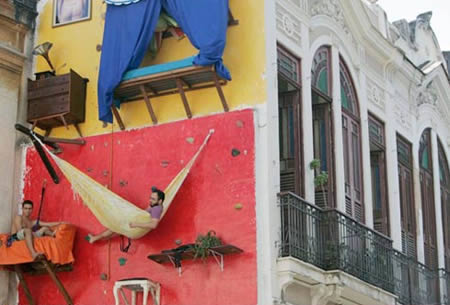 This is one of the weirdest of all the bedrooms found for the house decoration. It is said that two Brazilian artists lived in this way for about 4 months late in 2010. Their bedroom include a bed, hammock, sofa and potted plants on the outside wall of long building. It is the most dangerous of all the bedroom inspiration one can think of.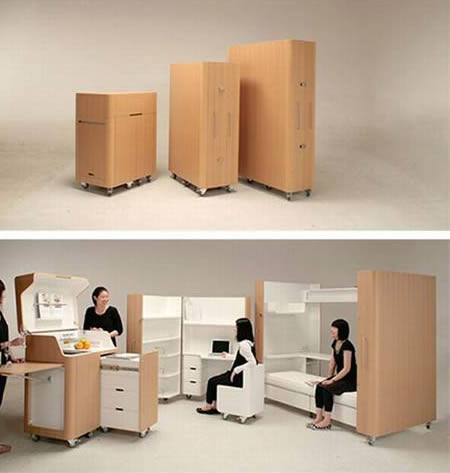 The Kenchikukagu Folding Bedroom is designed by another Japan company named Atelier. It allows the apartment dwellers to cramp in all the furniture's for living without compensating of compromising on the features and functionality of the bedroom. It also has a folding kitchen and work station too.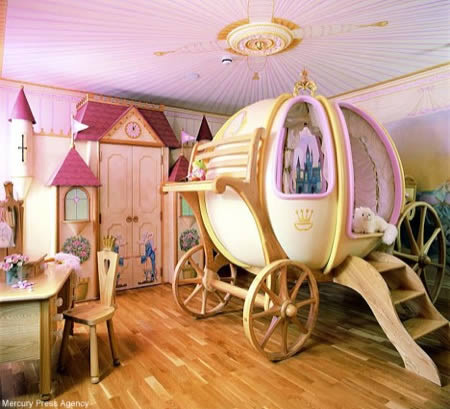 This fantasy bedroom is another bedroom design idea thought for the living of the kids and children. The bedroom design is made by a renowned furniture company Posh Tots. You can imagine easily about the built of this bedroom as it is more than $47,000 and I am pretty sure every single little girl in the world will surely love this beautiful decorated bedroom.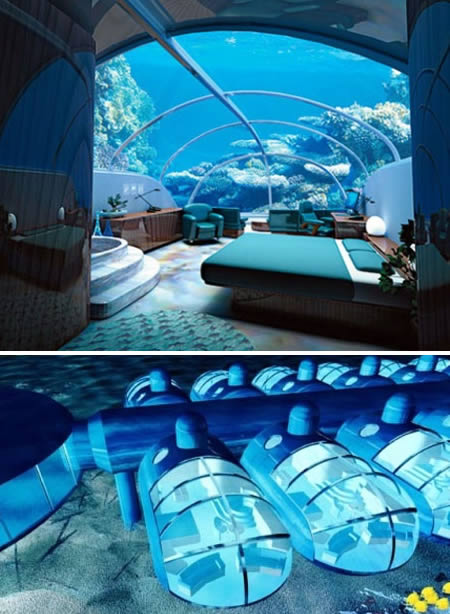 For underwater divers, this bedroom is a hell lot of a great choice. Do you love the sea creature and dream of sleep with a wild big giant whale. This bedroom can fulfill all your underwater dreams. The bedroom is named as the Nautilus Undersea suit bedroom at Fiji Resort is located 40feet under water and you will love your life in the sea.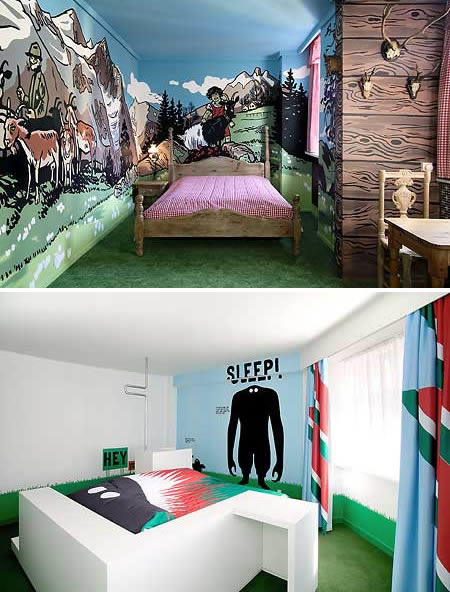 This bedroom is located in Fox Hotel which consists of Art Deco inspired furnishings or rooms with wall patterns taken straight out of a 1960's film. The room is also filled with the dilemma of old Japanese inspired cartoon characters which may feel good to most of the artistic mind of people and guests visiting this hotel whose 61 rooms are all completely different from each other.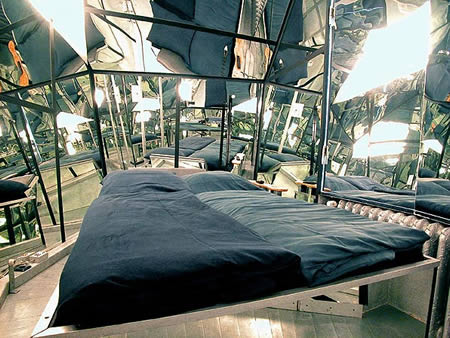 This mirror room bedroom design is a diamond shape room which is lined from top to bottom with mirrors giving a look of kaleidoscope effect.This bedroom is in Propeller island city and is very much popular among the people visiting the island. The illustration seems really amusing and one falls in love with the beauty of this room.